Implant Dentistry
As experts in implant dentistry, we've seen some extraordinary transformations in our time. Whether you're struggling with missing teeth or wobbly dentures, our implant treatments can make you feel and look ten years younger.
Our implant surgeon Riz Syed is one of the U.K's leading implant experts, giving lectures around the world and consulting on complex cases.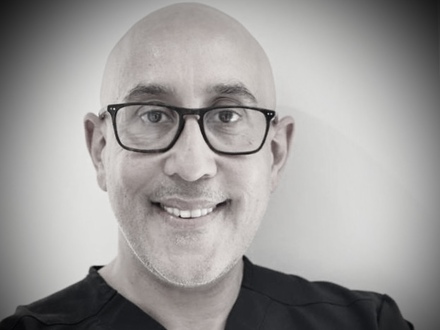 Dr Riz Syed (GDC 77092)
The confidence that comes with a full set of teeth can't be understated. Our affordable teeth implants have the power to reshape your smile and make your dream set of teeth a reality. It's not just about appearances either - full teeth implants or dental implants for multiple missing teeth can drastically improve both your elocution and ability to eat.
Operating in a calm, relaxed and communicative environment, we're confident that Pure Smiles is the best place for teeth implants in London. Our ultimate goal is to see you stroll out of our surgery with a smile you can be proud of. Contact us today for a free consultation.